Over the last three decades, MCF has created a process to transform the lives of children in need and create a brighter tomorrow for future generations.
Prevent future tragedy through advocacy and awareness
Prevent future tragedy through advocacy and awareness
CARING FOR ORPHANS
Caring for over 6300 children in need every day.
MCF has two large homes and four community centers caring for over 6300 orphaned, abandoned, and vulnerable children. Children are given physical necessities, including food, clothing, and shelter. We also give them emotional and spiritual support, including mentoring, educational opportunities, counseling, and—most of all—love.
RESCUING YOUNG MOTHERS & THEIR CHILDREN
Helping mothers and their children escape the streets.
Our Malindi Women's center rescues young mothers from abuse and saves them from a life of prostitution or crushing poverty after being abandoned or widowed. The center provides childcare, education, and vocational training to teach women skills they can use to support themselves and their families.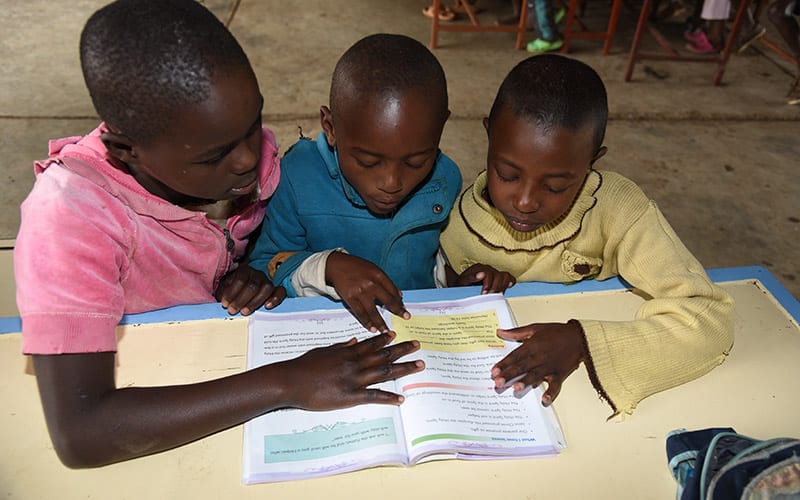 EDUCATION & VOCATIONAL TRAINING
Providing opportunities for education and job training.
MCF operates five preschools, four secondary schools, and one vocational center to help children learn and provide for their future. We encourage girls to attend school and provide feminine hygiene products so they don't have to miss extra days. We also provide scholarships for higher education, so students can expand their horizons.
MEDICAL & DENTAL CARE
Offering free medical and dental care to children and adults.
MCF enables vulnerable children and area communities to access preventive diagnostic healthcare services through the MCF Ndalani and MCF Yatta medical centers. The medical and dental care is provided by short term mission teams from the US and Canada who collaborate with in country healthcare professionals. In 2017 alone over 14,000 people from the area communities received free medical care from MCF's outreach ministry.
SELF-SUSTAINABILITY PROJECTS
Providing opportunities for education and job training.
To ensure a solid future for Mully Children's Family, we grow 90% of what the children eat. Additionally, we are able to care for more children with the income produced by these projects. Our current projects include horticulture, poultry farming, dairy production, and fish farming. These products provide additional job opportunities for the community and vocational training for children. We are a major employer of women in the community.
ENVIRONMENTAL CONSERVATION
Planning for the future and creating beauty through conservation and tree-planting.
To create a healthy environment for all, MCF provides area schools hands-on training in tree conservation and climate change. And every visitor to our facility plants a tree. Over the last three decades, Mully Children's Family has planted hundreds of thousands of trees, turning desolate areas into beautiful, productive spaces.
COMMUNITY OUTREACH
Reaching out to our neighbors through ministry and education
We never want our charity to stop at the borders of our homes. So we reach out to the community and help where we can. We reach out to area prisons to bring the word of God and encouragement. We have youth leadership and mentorship programs. And our free medical and dental care is available to members of our communities.
ADVOCACY
Ensuring a brighter future by partnering with other local organizations.
We provide education to local law enforcement agencies about identifying child abuse and understanding human rights. We also create more access to justice for children by partnering with other children's programs, targeting the police force, the courts, and other relevant networks, to create greater protections for children in need.
DISASTER RELIEF
Helping our neighbors by providing necessities during natural disasters.
At Mully Children's Family, we follow the example of Christ to care for our neighbors. We provide clean water, food, and medical care to communities during times of drought, civil unresting, flooding, and other disasters.
Core Values
Our values come from our faith, and they drive everything we do.
1. UNCONDITIONAL LOVE
Express love to each and every person in the MCF family.
2. CHARACTER DEVELOPMENT
Build the character of every child and marginalized member of society.
3. COMMITTED TO SERVICE
Promote the welfare of each beneficiary.
4. HUMANITY
Care for the marginalized members of Kenyan society.
5. INTEGRITY
Ensure our word matches our works.
6. TRANSPARENCY
Maximize Transparency to build and strengthen working relationships.
7. PROFESSIONALISM
Strive for the highest levels of performance standards in all we do.
8. TRUSTWORTHINESS
Fulfill our obligation to build a better society for future generations.
9. ACCOUNTABILITY
Make commitments and live up to them.
10. COURAGE OF CONVICTION
Trust in the development process we've created.
11. RESPECT
Treat all people with fairness, equality, and dignity.
12. TEAMWORK
Work together with zeal as a global team to achieve success together.